If you haven't heard yet (What do you live under a rock?), the couple went public a few weeks ago. The Taylor Swift and Travis Kelce phenomenon is front-page news ALL THE TIME. They are already being called the new power couple, Taylor is the biggest star in the world, and well Travis Kelce is one of the best TE's in the NFL. The budding romance is turning 'Swifties' into football fans, and even Kelce's dad has started listening to Taylor's songs.
And to think, this all started with a podcast and a friendship bracelet.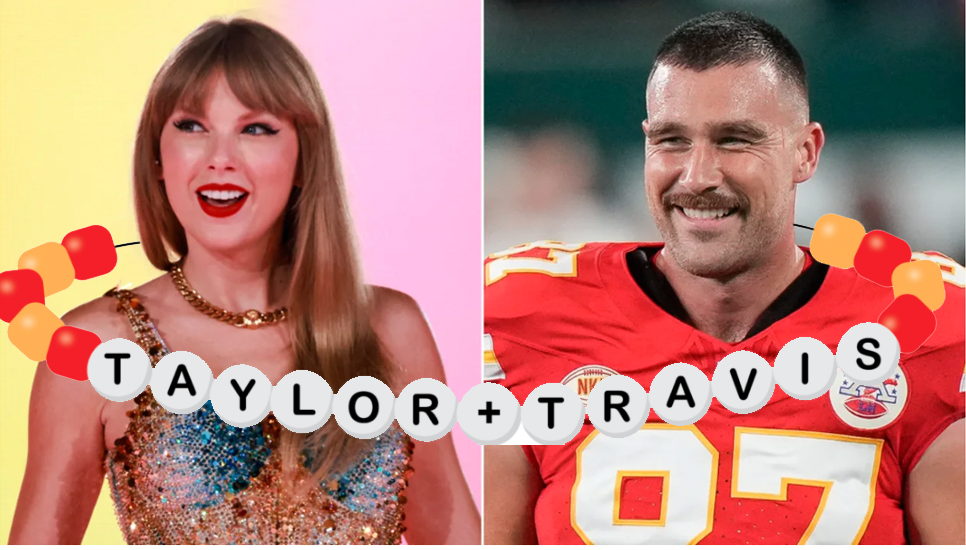 If not a 'Swiftie' or don't have a wife / GF / daughter that is one, making and trading friendship bracelets are a key element of Taylor's Eras Tour made popular once again from one of her songs, "Midnights". They are being worn from the wrist to the elbow by fans, celebrities, and celebrity fans, which brings me to Travis and his handmade friendship bracelets.
When Travis attended Taylor's concert this past Summer, he brought along a few of his own bracelets. One, in particular, he was hoping to give to Taylor himself… one with his number on it. No, not his jersey number, but his phone number. Unfortunately, he didn't see her to give it to her, and notably announced on his podcast, New Heights, with brother and Eagles offensive lineman Jason Kelce, that "he was a little disappointed because he didn't get to give her one of the bracelets, he made for her." That podcast and other interviews around Kelce exploded and caught the attention of Swift. He said, "The ball is in her court," after making a play for her, and as we can see, she obviously has caught his pass.
How does this relate to sales? To start – There is no second chance for a first impression. Attracting the attention of your ideal prospect is no easy feat. Their emails are crowded, their schedules are full, and their social media is likely managed by someone else. Creativity is the key, and being memorable is the lock. Here are a few questions to ponder…
What are you doing that no one else in your space is doing?
Once you get their attention, how do you keep it?
What specifically are you doing to build trust immediately?
How do you transition to the problems you solve and the goals you help your clients achieve?
We call this Sales Posturing, and according to the largest sales database in the entire world, we know that awesome salespeople are masters at this. The problem is only 7% of the entire population of sales are masters. About 26% of that population is pretty good, and the rest of this population shouldn't be in sales. They are the ones that give the profession a bad name.
It's likely that 50% of your salespeople are probably underperforming and 25% of sales past sales hires are imposters and don't make it past 3 months.
We tell you who and why with AI, big data, and 35 years of sales development wisdom.
Our clients see an uplift of 30% or more.
If you'd like to see how your sales team compares to sales teams in your industry and 36,000 other companies. https://stats.objectivemanagement.com/41
If you have active candidates and want to know if they WILL sell, here is a link: https://info.objectivemanagement.com/ExpressScreenTrial.aspx?DistNum=41&L=1
Watch Video for more information.