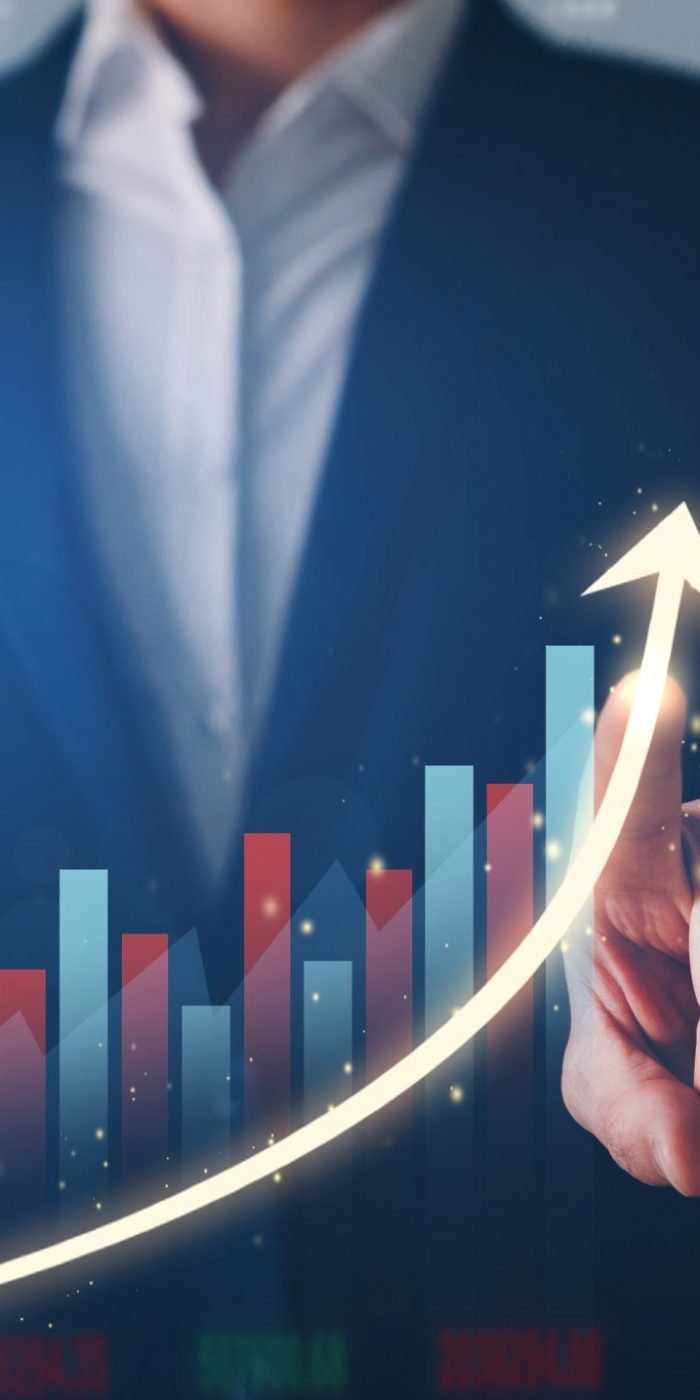 About Sales Development Expert
We are your growth catalyst!
We build championship sales teams.
Whether you are a global organization, the underdog, or somewhere in between we have the experience and the tools to help you grow faster than your normal rate. We typically fit with companies that are experiencing change; new leadership, new landscape in the market, new products, new laws and compliance, new competition, mergers and acquisitions. Anything that mandates a change in the positive direction. We fit within 6 months of that change on one side or the other of the mandated change. And yes the change in sales that has been mandated by Covid. 
How? After 30+ years in the sales development business working with 10s of thousands of salespeople, sales managers, Sales Leaders, Presidents CEOs and Chairmen and every kind of company and business model you can describe, we get you, we get your business it, your people, your competition, your market, and we get it quick!  Over time, we've learned the fundamentals don't change.  It's the application of the fundamentals in your business that make the biggest difference in sales growth. We've seen it all. The most common factor of success is your leadership mentality. If you are focused on growth, willing to hold your people accountable, open to proven best practices, willing to reinforce our development methodologies we will help you grow at alarming rates. Are you ready? 
Certified Award Winning Partners of Objective Management Group since 1995
Platinum Award for Sales and Service – Obtained by the Top 5 Partners globally
Platinum Award for Sales and Service – Obtained by the Top 3 Partners globally
Platinum Award for Sales and Service – Obtained by the Top 3 Partners globally
Platinum Award for Sales and Service – Obtained by a small handful of partners from around the globe
#1 Sales Candidate Assessments Sales
Platinum Award for Sales and Service – Obtained by a small handful of partners from around the globe
#1 Sales Candidate Assessments Sales
Platinum Award for Sales and Service – Obtained by a small handful of partners from around the globe
Award Winners of all kinds but, really… who cares what someone did in sales several years ago? Most leaders want to know what are you doing now, today and what is predictable for tomorrow? The point is, we have a long term pattern of success and success breeds success
We will serve you the best
Rocky is a winner. He is knowledgeable and moreover able to relate that knowledge into usable tools of my trade – broadcast sales. While training with Rocky, our sales team over achieved. I personally grew my business. His expertise and creative selling techniques are with me to this day.
Doug Haight
WRGB CBS-6 / CW
For the past couple of years we have seen our commission income level and needed to make a change. The changes that our agency has made due to The Training Group certainly were instrumental in our agency seeing significant growth last year in a "soft" market.
George A. Ryan, Jr.
VICE PRESIDENT, WHEELER & TAYLOR, INC.
Rocky, I can tell that you are very professional and take your job seriously. To be honest, I was reluctant to attend these training sessions and questioned the benefit of them. I was surprised, however, at how close to the mark you came with the personality profile. If I am honest with myself, I can see that there are improvements that can be made in my attitudes and reactions to customers as well as people in general. These sessions could have a personal as well as a professional benefit.
Looking forward to our next session!
Sean McCann
AWESCO
OMG's Sales Assessments played a large part in Perfect Restoration hiring 2 and hopefully 3 outstanding sales professionals. Thank you again!
John McPhillips
Chief Administrative Officer of Perfect Restoration & Cleaning Corp.
Rocky, thanks a ton for helping to make our Rally breakout a success. You were able to truly impact the team in 30 minutes with tips and strategy around creating a sense of urgency. In particular the key points on blocking time to prospect as well as creating a sense of urgency in the customer by slowing down and asking better questions was spot on!
I am truly looking forward to 2021 and how we can continue to impact our sales teams for success.
Thanks
Tony
Sales Effectiveness Manager of Comcast Business
Our company had never used a sales consultant until we heard about Sales Development Expert. What a blessing!
Rocky has saved us untold time and aggravation by identifying the applicants who meet our criteria. He has eliminated the applicants who would have taken up valuable time in the interview process, as well as precious resources, had we made the mistake of hiring them.
When sales reps who have been on board for less than six months are producing more revenue than most of our veteran reps who have been with us for 10-15 years, you know you're working with the best consultant in the business.
Gary Mannies
President- Golf Associates
Thanks again for ALL of your support and help. Rocky, you are one of those people that "deliver on their promise" and I owe you for that! I know that if you didn't suggest I take "sales" job @ CBIA, I wouldn't have been offered this GREAT opportunity. Also, might I add, I used your suggestion of showing myself what I want for my goal. And it came true! I wanted this job/career path Rocky & it came to ME!!!!! So, again thanks. Take care & I will be in touch.
Anne K.
Dear Rocky,
I enjoyed meeting you and appreciate your willingness to attend and present on the topics of "Slight Edge Communications" and "Psychology of Sales" at our conference in Louisville, Kentucky. Your time and expertise as well as your support of our organization are much appreciated. Teaching common sense 101 will help all of us, even the ones that know everything. Keep up the good work!
Gene Pouly
CGM
Hi Rocky,
I feel I am learning a lot from the course even though I'm not closing new customers… all of the techniques about keeping them engaged and focusing on what their pain is and how I will help with professional services has made a big difference in my attitude and approach. Great work!!
Thanks!
Lauren M.
Installed Base Sales Representative Autotask Corporation
Closed Opportunity for RKL & Associates, LLC This was a highly competitive win against CW. In fact, they had the order and Mark was able to fish it back through persistence and creativity and some good application of Rocky techniques. Great Job!
Gary Martini
Executive Director of Sales
Dear Rocky:
I want to take this opportunity to thank you for the training you provided to our managers. I am still hearing comments from the groups about the relevance of the material, the timeliness of the training, and the enthusiasm and expertise that you brought to the program.
As far as my own personal observations are concerned, I found it to be a pleasure to work with you. I was grateful for your patience during the grant application process and the assistance that you provided me was outstanding. I think that one of the most important aspects of this entire experience was the time that you invested in getting to know our business and our employees. You were able to effectively link the training modules to the work that we do, using terms that were easily understood by our managers. I hope to continue our relationship in the future, and I would be happy to highly recommend you and your company to any firm looking to provide management training.
Victor J. Kulpa
Manager, Human Resources
Rocky,
Just wanted to take a minute and tell you how much we appreciate your
efforts. From setting up our CRM, to coaching and developing our sales teams, to helping us hire stronger sales staff, and building the skills of our leadership team. Your fresh ideas and non-traditional programs are right on the money. You have assisted in our culture change more than you know. Our sales for the first quarter this year were up over 15% and in this industry that is not a common feat!
Thank you Rocky!
Dave Bauer
Dear Rocky,
I've seen many changes in the managers (me included) in their approach toward issues, their workers, and each other. I've seen some books you recommended on their desks. I know that each of us took your teachings seriously, some more seriously than others, and we have discussed a lot of the information since the sessions ended. Habits are hard to break, but many of them that we recognized, have either been changed outright or softened a bit. It is a step in the right direction!! I think our meetings are more productive now, and more thought goes into our plans for ways to make the workplace better.
Loraine Brown
Ellsworth Icecream
Hi guys,
Just wanted to let you know how much I appreciated the recent training opportunity. I did get alot out of the two days and thought Rocky did a great job. It was the most constructive training I have had. I actually started to apply a few things I learned to my daily routine. The thing I was most impressed with was the behavioral research and how true to form it was! The follow up afterwards with checklists for communication was very constructive as well as the perceptions and adapted styles info. I have had different management training in the past and I would say this was by far the best.
Thanks again
John Van Etten
Hi Rocky,
Just thought I would share the good news - after speaking with you this morning I took your advice and went to meet with the client and guess what... I walked out with a deposit check and a signed order 🙂
Thank you for the chat.
Nicole
Want a unique and un-canny ability to transfer skills, systems, processes, and tools that drive revenue?