"It's not for me to teach my kids to learn lessons from my mistakes. It is my job as a parent to let my kids learn from their mistakes."
As an avid outdoorsman, I spend most of my TV time watching outdoor hunting and fishing shows. A few evenings back I was watching Mathews TV with host Dave Watson. The program was showcasing the importance of getting the younger generation out into nature and introducing the outdoor sports of hunting and fishing. Dave's daughter was hunting the first time solo. In most states, this requires a minimum age of 16 and certification for firearms and ethics. As with most show's, there was some success, and there was some failure. In the epilogue, Dave said something that I wish I had learned many years back. "It's not for me to teach my kids to learn lessons from my mistakes. It is my job as a parent to let my kids learn from their mistakes." WOW, that hit me like a ton of bricks. As my kids were growing, I did my best to keep them from making the same stupid mistakes I made. I did not want them to have to learn the hard way like dear old dad. With age comes wisdom, right? I wish I had that nugget of wisdom years ago when it would have done my kids and me some good.
What does this have to do with sales? Plenty!
Sales Manager and Sales Leaders have the best interest of their sales team in mind. (Or at least we must assume this). They spend a lot of time working with the sales team to keep them from making mistakes. The problem is they don't let the salespeople fail and learn from their own mistakes. This mindset creates a culture of enablement, not empowerment.
When sales leaders talk with their salespeople multiple times a day, solve problems that are not problems, jump in and rescue the salesperson on a deal, or take over they do not allow the salesperson to learn from their own mistakes. Therefore, they create the need for the salesperson to rely on the sales leader more than they should. Consequently, it creates a reactionary culture of enablement, not empowerment.
90% of the time a salesperson comes to a sales leader with a question the question is 'over-answered.' Creating a culture of empowerment means the leader should ask questions, pose scenarios, role play outcomes, de-brief and pre-brief the meetings so that each time the salesperson learns what they can do differently to get the desired outcome. Keep in mind that many times when the salesperson calls they don't need an answer they are just looking for attention. They need to plug in and feel good. Stop the senseless constant contact and updates. Schedule daily huddles, weekly coaching sessions, and weekly pipeline meetings. Be proactive and help the salespersons need for approval with more consistent leadership in a predictable rhythm.
This example also translates to sales selection and the candidates "coachability" finding. You should have the answer to how coachable the candidate is. Do they have too much ego and yes you to death, then do whatever they want anyway. Or does their customer/prospect empathy take over when they are face to face or voice to voice not allowing them to execute your coaching?
Take a look at the average "Coachable" finding from our Candidate Assessment Database. The average of 400,000 plus sales candidates we've assessed with Objective Management's Candidate Assessment tool Coachable Score is 81%. See the graph below. This is great, but when you combine that with the overall Sales Management Coaching Selling Skills average score of below 50% there is a significant inequity and lost opportunity to grow sales faster because the Sales Managers don't coach. They teach the salespeople the lessons of their failures. They don't let the salespeople make the mistakes to learn for themselves from their own mistakes.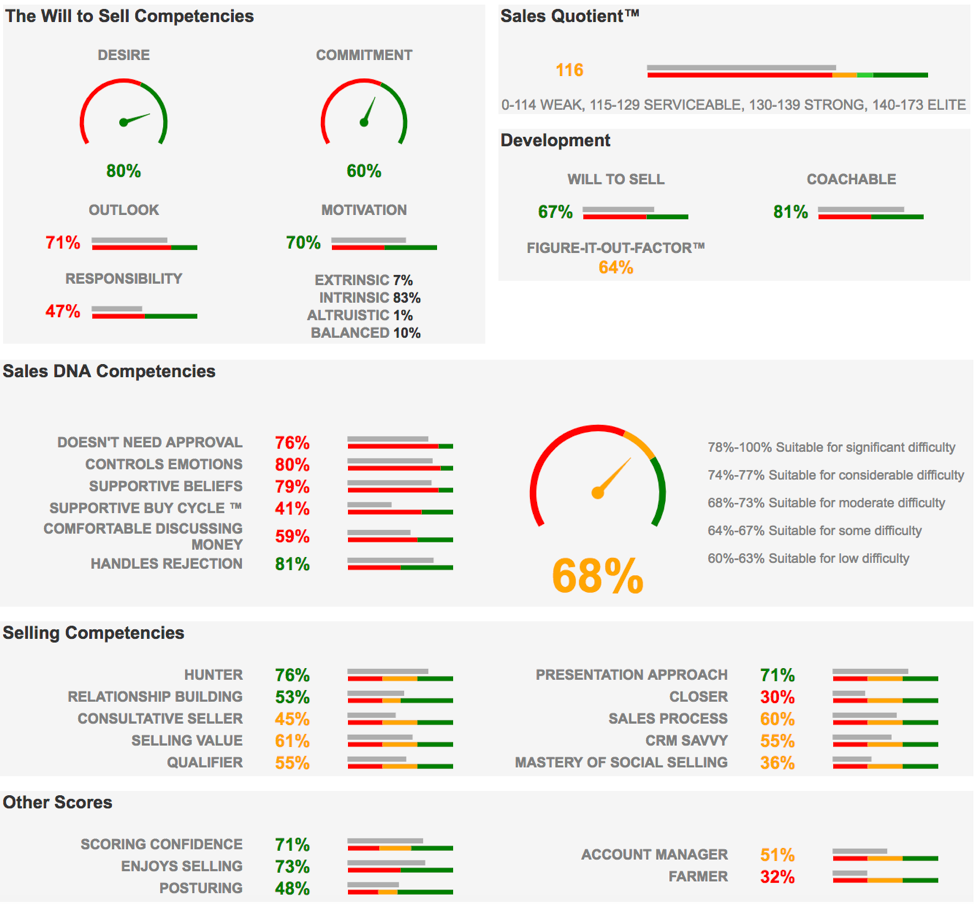 Find out how you can hire and keep the RIGHT salespeople for your company.
Please join us for our next Webinar: How to Hire Sales Superstars!
Wednesday May 15,
12 noon – 1pm – EST
Rocky LaGrone, CEO of Sales Development Expert will share what he's learned in over 27 years of sales development and sales hiring best practices. In this fast-paced Sales Hiring Workshop you will learn how to Identify, Attract, Screen, Interview, Hire and On-board the right sales people. Additionally, Rocky will share:
" Why the Traditional Hiring Process is Broken for Sales.
" What to look for on Resumes
" The problem with traditional ads
" How to attract more of the right candidates
" Different types of assessments and what not to do
" How to turn the 1st interview into an audition
" ON-boarding
" Keeping stronger Sales.
Limited attendance
Join us and register today