Had enough bad weather yet? Or are you taking the opportunity like most of the country to binge watch a new series, enjoying a movie marathon or napping while listening to the Olympic Curling announcer?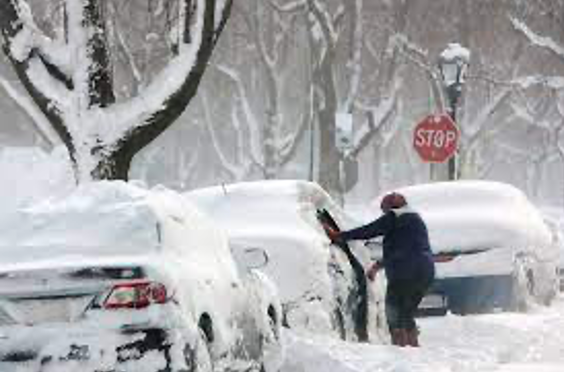 Over the past week of really crappy weather I ran across a movie title I've kinda' glanced over in the past month or two while endlessly searching for something we all would like. (That in and of itself is as painful as unclogging a snow blower every 20 feet.) "Home Team", starring Kevin James is worth the watch! 5 STARS in my opinion.
Spoiler alert! But I'll be brief and suggest you add it to your watch list. The movie is based on a true story about the suspension of Sean Payton, Head coach of the New Orleans Saints. It's not so much about the suspension, why he got suspended, the legal battles, his guilt or innocence. It's about what he did during the next football season.
Apparently, his son was playing high school football in a small town north of Dallas. Due to a divorce and a demanding job, Peyton had become distanced from his son. As most interested fathers would do, he drove up to watch him play his first game of the season. They got crushed by their opponent. One thing leads to another and the HS football head coach asked Payton to come onboard as Offensive coordinator. Here is the interesting part…
Day one at practice Peyton started with drills, sprints, and exercises the team had never done. At the end of the day almost every player had a new position based on their capability. The fastest runners became wide receivers. The broadest shoulders became the full back and so on. This fresh approach took them to the Championship game.
A couple colleagues and I were talking the other day and the subject of experts came up. Most all CEOs, Presidents, and Business Owners have a go to expert for legal issues. They have a go to for Finance/Accounting. They have a go to for H/R. But I've not met many in the past 30 years who have a go to for Sales Development.
What if you could have a fresh approach? An analysis of your sales organization that would measure 180 unique sales strengths, skills, challenges and weaknesses customized to your business model, your marketplace, your differentiating value, your leadership? What if there was a way to find out what it would take to bring your team to the Championship game and WIN? What if you had the answers to these questions?
Start with four critical questions:
1. Can we be more effective?
2. How much more effective can we be?
3. What will it take to accomplish that?
4. How long will it take to accomplish that?
More Questions Answered:
Do We Need to Change Our Selection Criteria?
What Are the Short-term Priorities for Accelerated Growth?
Can We Sell More Consultatively?
Are We Selling on Price and Who Can Become a Value Seller?
Is Our Value Proposition Consistent?
Can We Close More Sales?
Do Our Systems and Processes Support a High-Performance Sales Organization?
Can We Be More Consistent with Our Sales Process?
How Well Are Our Sales Leadership Strategies Aligned?
How Does Sales Leadership Impact Our Sales Force?
What Are Our Current Sales Capabilities?
How Motivated Are Our Salespeople and How Are They Motivated?
Can We Generate More New Business?
Can We Be Better at Reaching Actual Decision Makers?
Can We Shorten Our Sales Cycle? Can We Improve Ramp-Up?
Can We Improve Our Pipeline and Forecasting Accuracy?
Can We Improve Our Sales Culture?
Who Can Become More Effective in Their Roles?
What Are the Short-term Priorities for Accelerated Growth? If this is of interest and you want to dip your toe in the water for a Free Analysis click here: https://stats.objectivemanagement.com/41blog