A buddy of mine came down to Florida this past week for some business and some extracurricular fishing activity. Finally, while trying to fish around the work schedule, we got free all day on Friday. It was a most perfect day. The sky was blue with a few passing high clouds. Water temp in the gulf was 78 degrees with seas at 1' or less, and no rain in the forecast. With a full tank of gas and a live well full of the best variety, we headed out at the crack of 11:30 a.m. We had spent way too much time the night before tying lines, oiling reels, planning, and preparing with lots of laughs and great fun.
Once we got to the right spot, we dropped the lines and began trolling for big Kings. They tend to migrate north in October, and we were positioned perfectly about 12 miles out. Within 10 minutes, one of the reels began to sing, ZZZZZZZZZZZZZ.
FISH ON!!
Sad to say it stripped the bait and we had to reset. 20 minutes later, another ZZZZZZZZZ singing reel. Nooooo, another miss!
Reset and drop. 15 minutes later, ZZZZZZZZZZZZZZ this was awesome! Slow the boat, reel in the other lines so as not to tangle, grab the net, grab the gloves, and get ready. Wait he came off. Awwww man… No, No, he's still on but was swimming to the boat faster than my buddy could reel. KEEP REELING, I see color! With a net handy and a great guy on the rod, one scoop and this bad boy was in the boat.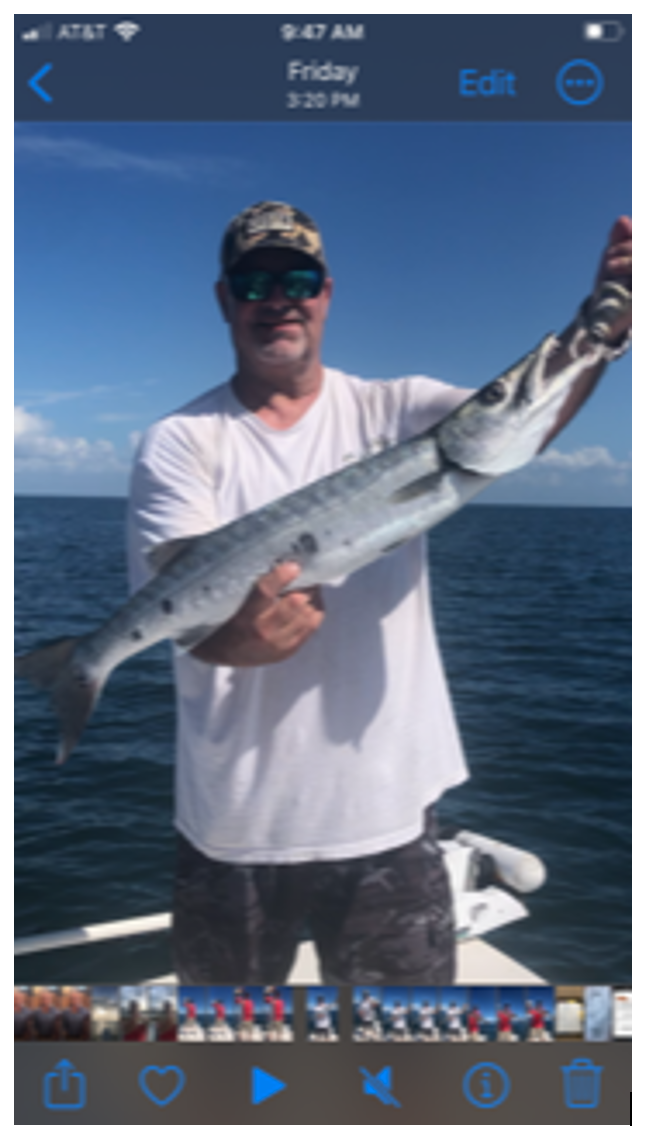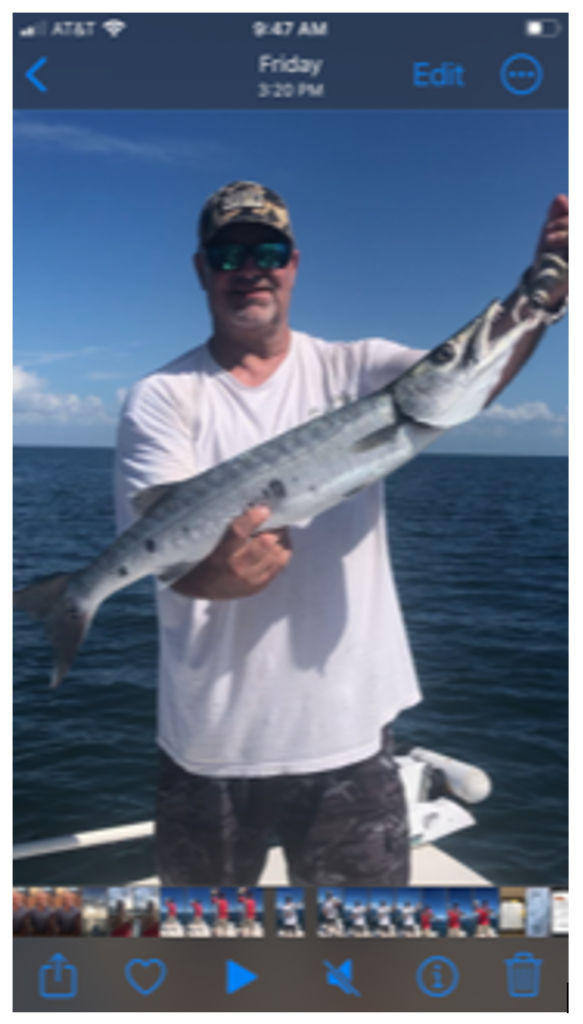 Celebrate! Talk smack, have a refreshment, and enjoy the moment. Let's go again. After repositioning the boat, putting away all the tools, and clearing the back deck, we were off again. 20 minutes later, the rod almost broke! ZZZZZZZZZZZZZ. This is the biggest hit yet. 2-3 minutes of reeling hard and then nothing! The line went slack. What a disappointment. Once the line was all rolled up, we recognized the knot came undone at the lure. Talk about disappointment! And I tied the knot! Oh well, that is selling! One outta 4 ain't bad!
There are sooooo many selling lessons on this fishing day.
1. You must prepare and have fun doing it.
2. You must have a strategic plan.
3. You must have a system.
4. You must make many, many attempts.
5. When you think you have a live one and get too excited, they slip away.
6. Don't let the disappointment stay with you. Get over it quickly.
7. You must have a guide with superior knowledge.
8. You must keep reeling until it's in the boat.
9. You must have the right bait to get the first conversation and fish where they are.
10. The faster you fail, the faster you learn.