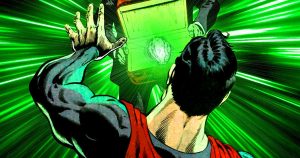 The first time I heard the phrase, 'Sales DNA', I was working as a regional sales director and one of the partners of the firm told me early on how important it was to find people for sales that had the makeup of a salesperson. We knew we could teach them everything they needed to know about our business, but we couldn't teach them the 'get out of bed, hit the streets running, turn over every rock, and live for the sale' factor. They either had the DNA or they didn't.
We thought we were pretty good at identifying it. We even used a personality assessment to help us evaluate candidates. The results were powerful, especially for communicating with them once they were hired. Extensive customization helped us determine we wanted candidates that were highly autonomous and confident, more extroverted than introverted, and have some level of attention to detail. For those of you have experience with DISC, this would be a DI with any amount of C.
And isn't it that the portrait of a person most of us paint for a sales role? An outgoing, confident person that can talk to anyone and loves doing it.
Despite my own success as an introverted salesperson, I was convinced extroversion was the way to go.
We made several hires in my tenure that fit the mold but just didn't work out. I lost a lot of sleep trying to figure out where I went wrong. These people had experience in sales —they knew how to prospect, they could qualify, they could present, they could build relationships, they could sell value, they were consultative, they could follow a sales process, etc.
No amount of training and coaching got us over the hurdle with them, though. It was like banging my head against the wall. Their heads would nod up and down in understanding, but the results never came.
So, what was the kryptonite killing us?
Turns out it was one big thing they all had in common—they each had a tremendous need to be liked! Our business was highly specialized, conceptual, and competitive. Their need to be liked and approved prevented them from asking tough questions and holding their ground. It also allowed them to accept put-offs by prospects. They were successful in previous roles despite what they were doing, not because of it and that didn't work at this company.
I didn't know what I didn't know in those days. I went on to work in sales operations for a company that used Objective Management Group sales candidate assessments to make hiring decisions. This was the first time I saw a scientific approach to defining and measuring…you guessed it…SALES DNA!
There are 6 Sales DNA factors that can neutralize strengths of the best sales teams on the planet.

I've already covered how the need for approval could hurt your company. Let's look at the others.
When a salesperson can't control their emotions, they are likely to panic in a meeting. They will play out multiple scenarios in their head which causes loss of focus and the ability to listen to what the prospect is saying. Some will freeze and others will do worse—they won't shut up.
When supportive beliefs are weak, the salesperson will be a self-saboteur. They will make the dials saying no one will answer. They will walk into the meeting saying they probably won't buy. And that's just the tip of the iceberg.
When supportive buy cycles are low, they will accept put-offs and give people time to think it over or shop around.
If people aren't comfortable discussing money, they may stop at asking if there is a budget for your product/service. They may not capture all that is really available.
If they can't handle rejection, they will avoid it and live in the world of maybes.
If any of the below scenarios ring a bell for you, Sales DNA could be a factor on your team:
You have a bloated pipeline
Deals tend to stall out
Your sales cycle is longer than you know it should be
Deals are discounted and you aren't capturing the margin you know you could
Conversion rates from one sales stage to the next are higher on the front end of the cycle than the back
You keep coaching the same topics over and over again
Learn more about the 6 Invisible Weaknesses that Neutralize Strengths at our upcoming webinar on March 5 @1:30 ET. Register HERE.
If you want to measure a candidate or employee today on how they score in the Sales DNA competencies, check out this free trial.
If you want to read up on the science, download this whitepaper.
Jennifer is an avid sales enthusiast, sales thought leader, and sales hiring/sales development expert. She believes in writing and sharing valuable content you can use. She has worked in nearly every level of B2B selling from carrying the bag to leading teams and running ops across many industries. Her wide and broad experience is what allows her to go deep and narrow on sales hiring and sales development. When she isn't thinking about business development, Jennifer is either playing with or hiding from 2 very rambunctious little boys. She loves working these two dream jobs side by side.