In Sales, Sales Management, and Sales leadership it is critical to have your head on straight for the challenges of the day. Do you have a routine? I don't mean to pump yourself up but to focus, to calm the rapid rampant thoughts as you start your day and end your day.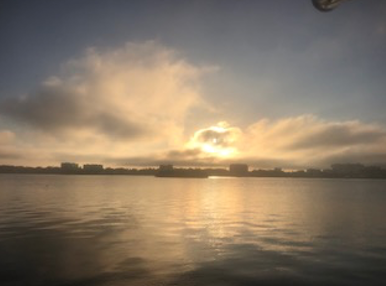 Thinking about too many things is not productive. Here is an article one of my colleagues shared that proves it. 47 Seconds, read it if you can stay focused.
Any time you are face to face, try to get face to face, voice to voice or trying to get voice to voice with a prospect, a SM to a salesperson, or a SL to a SM and you are not present, is an opportunity to repel the person you are engaged with! When you are not present and thinking in your head, you are not listening to the other person. You are listening to yourself. Listening to yourself generates an outcome the prevents you from asking the right next question. That's right, poor listening creates poor questioning. Poor questioning creates poor outcomes.
Listening is a critical skill in sales. If you listen to yourself in your morning routine and write down at night what you are thinking, it makes you better listener in your professional role. Therefore, listening to yourself when you are not in a sales role helps you get your desired outcome.
Here is a statistic for you. Based on 2.3MM sales evaluations in the Objective Management Groups data bank with 180 unique findings for each we find the top 10% of sales score 85% and the bottom 10% score 57% in this competency. That is huge and a HUGE reason prospects biggest complaint is: "They (salespeople) just don't listen." Same with salespeople to their SM's: "They never hear me." And when a SM leaves a conversation with their SL: "They just don't understand" So here is an offer you can't refuse. Take a look at your sales organization and get a 1 hour debrief with me. Of course, we can't do this for the entire world. We are going to give the first 10 people that contact me, a Sales Organization Analysis that will measure the 21 Core Competencies gratis. All you have to do is Click Here.