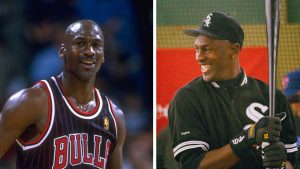 By Jennifer Mutchler
If you are looking at a sales person's past performance to help you make a hiring decision, you are not alone. In fact, I bet you are in the vast majority. While all companies have a different hiring process, the fundamentals are pretty much the same: we review the resume, conduct a screening call (hopefully!) and have one or two in person meetings. That's where the resume usually makes a reappearance and we ask questions about their previous roles and successes.
Two challenges thus arise: resumes are often full of BS or written by someone else AND any salesperson worth half their salt should be able to tell a pretty charming and convincing history of themselves. As Rocky LaGrone says, "They tell you what you want to hear and make you feel good for the most part." At this point, if not sooner, we become bias. And as much as we want to call interviewing an art and a science…we are pretty much working in art (no offense to artists, of course). And our gut. If this were a consistently reliable method, most companies would have far less turnover and better performing teams. And you probably wouldn't be reading this article right now.
SO….
Here are 8 Reasons Why Past Performance (even if phenomenal) Doesn't Always Equal Future Success:
They were so good before, they aren't coachable now. (Hello, Ego!)

Something we call intangibles…they had the best territory, they had significant repeat business, the biggest accounts, the had tons of referrals, their company had the best product/service. 

They had a superb lead generation system supporting them…one that you may or may not have to offer. They may have to generate their own leads.

Figure it out factor…starting at a new company in sales, especially if it's a new industry, is like starting over from scratch. Yes, sales skills will apply but they will have to be a savvy, self-start that does not require too much hand holding by you to get ramped up.

Will to sell

…just because they were successful before does not mean they have the grit and commitment to be successful at your company.

Your current on-boarding process…is it a proven process that consistently delivers high performers? If not, this can turn a former super star into a black hole. And guess what? A-players don't like losing and won't stay on a B team. They will move on quickly if not properly equipped.

Selling environment…your systems/processes, management styles, and accountability levels may be greater than or lesser than what they have experienced.

The previous job had a different sales cycle, different ideal targets, different price points, and a different level of resistance early in the sales process.
Keep the above in mind as you interview your next candidate and see if you can't turn the interview into more of an audition to get a truer glimpse of their potential performance.
Register to attend our upcoming webinar on Killer Sales Interview Questions. It's taking place on April 2 @ 1:30 ET.
P.S. Here is a freebie tool for you. And here is another one